Local 6.0
Pro for everyone
Premium features used to require a paid subscription.
Now everyone can turbo-charge their WordPress workflow!
The best Pro WordPress workflow is now free for everyone
As of June 29, 2021, we're so excited to announce that we giving everyone access to Local Pro tools and features for free!
Local used to have premium features that required a paid subscription with Local Pro. Our latest version offers all features for free and allows everyone to work with the best WordPress development tools.
Keep scrolling to see how to access formerly Pro-exclusive features and everything new with the Local 6.0 release.
MagicSync
Get advanced control over your files with our differential deployment technology.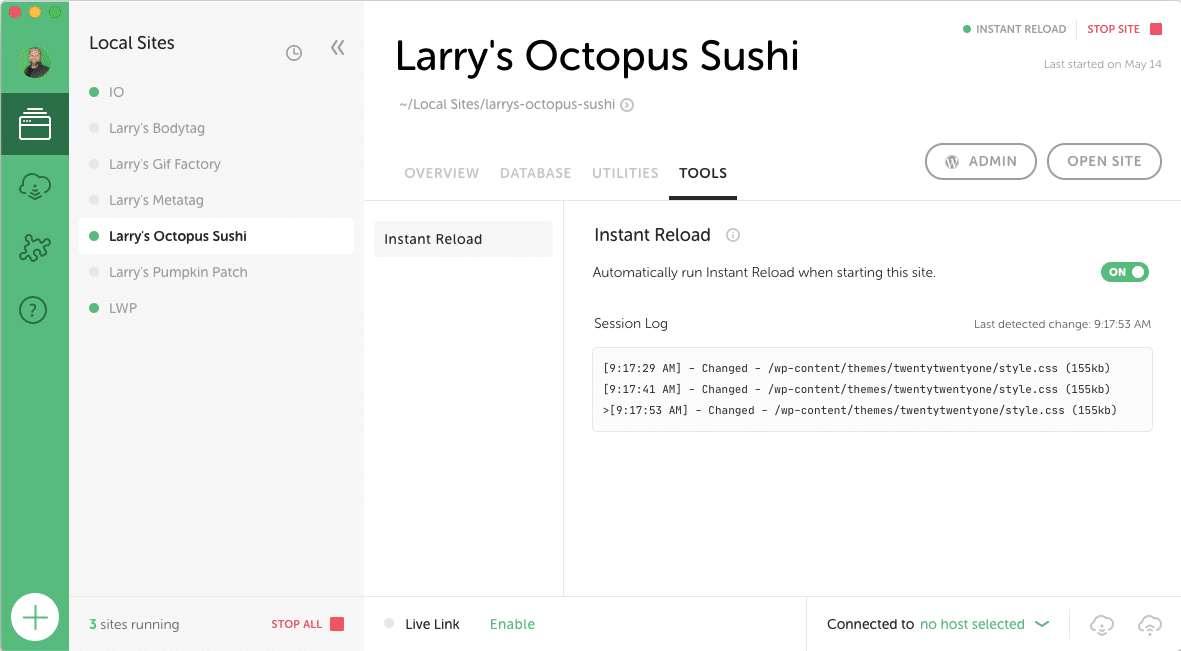 Instant Reload
Auto-refresh updates in your browser when saving CSS files.
Live Links
Quickly share a secure, direct link to your Local WordPress site.
Link Checker
Easily find and fix broken links.
Priority support
Former Pro users will continue to have dedicated ticket support through September 1st, 2021.
Simply submit a support request from the "Support" tab of Local, indicated by the ? icon.
After September 1st, continue to level up your WordPress workflow by engaging with our community forums and help docs!
---
Subscription updates and refunds
We're offering full or prorated refunds to all Local Pro customers based on our refund policy and subscription types. All former Local Pro subscriptions will automatically be canceled before July 1 and receive a refund before July 31, 2021. If you have any questions, please submit a Local support ticket.
Refunds will automatically be applied to the billing method on file in your Local account (formerly called Local Hub) or your Flywheel account. Full refunds will be given for monthly payments within 3 days and annual payments within 7 days of their first subscription or renewal date. Prorated refunds will be automatically applied to all other customers.
Local is now free for everyone!
Unlock all features with the Local 6.0 release.