What are Blueprints?
A Blueprint is a WordPress site package that can include themes, plugins, configured pages, site settings, and more. With everything pre-installed, Blueprints let you skip several steps when you set up a site!
Why use Blueprints?
Blueprints save time by eliminating the need to navigate plugin and theme directories or run command-line commands to set up a site. Blueprints provide a great solution for developers who have a set of go-to tools used to build a site (e.g. a certain theme, your favorite plugins, or specific database settings).
It's also great for developers who build many similar sites frequently, for example, agencies and freelancers.
Users who build WordPress plugins and themes or build on the WordPress core use Blueprints to spin up sites quickly for testing their latest builds.
Think of it as a head-start to your development workflow. No more starting from scratch or clearing out everything you don't need from a cloned site. Ready to get your sites up and running faster? Create a Blueprint to get started.
Overview of the Blueprints tab
Blueprints are a main navigation item in Local. Just press on this tab to see all the Blueprints you've created. Once you've saved an existing site as a Blueprint, it will appear under the "My Blueprints" section.

If you have the Atlas Add-on enabled, you'll also see a pre-made Atlas Blueprint from our team in this tab for you to try. Learn more here.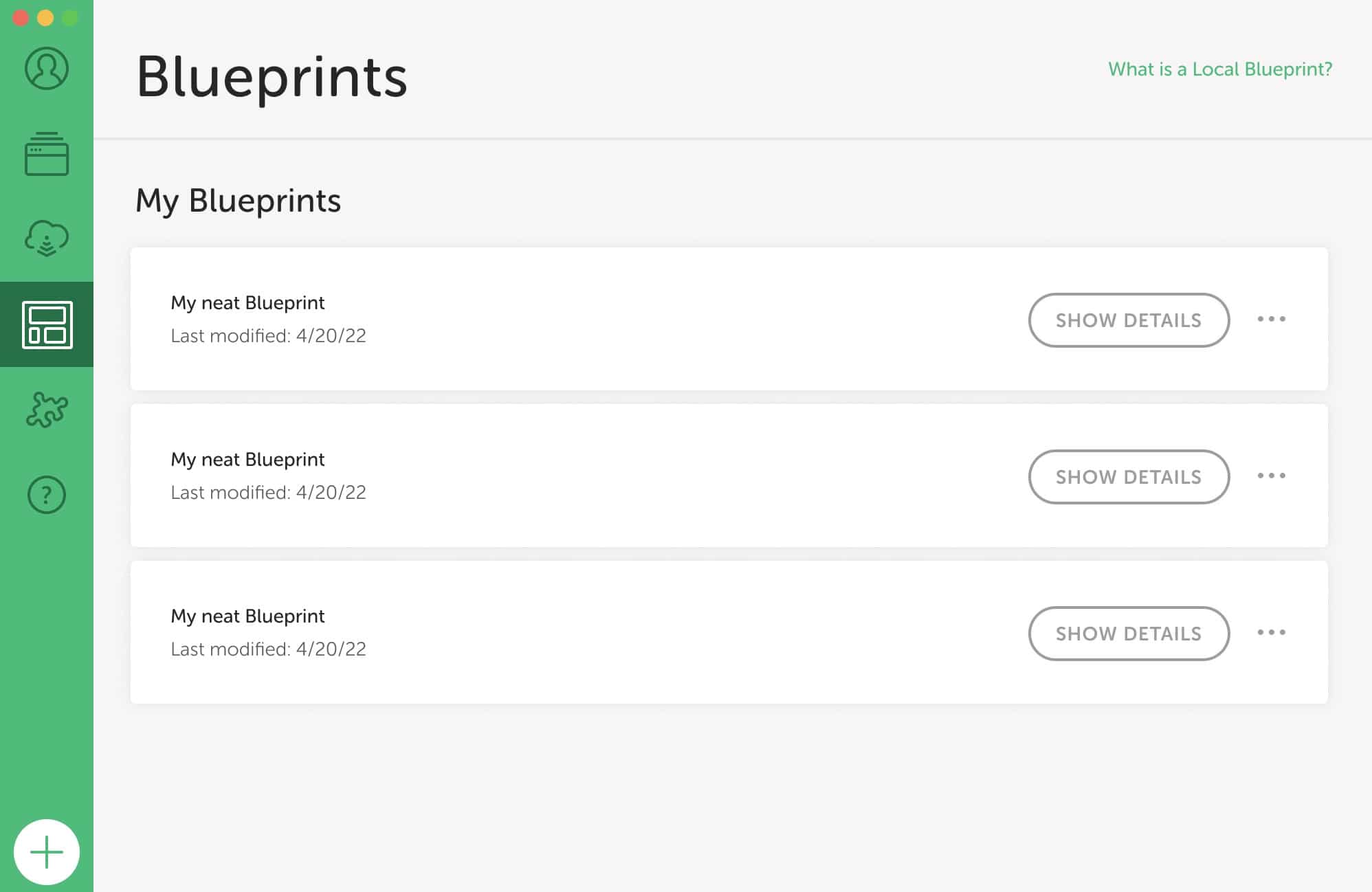 Looking for more Blueprints resources? Check out our other help docs: